The StarAudit Training took place between the 14th - 15th of March 2018 in Zagreb, Croatia and it included the Ambassador, Foundation and Professional categories.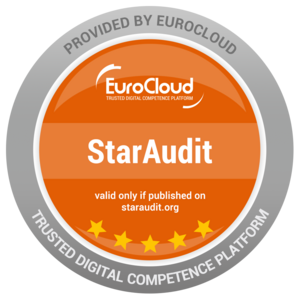 Trusted and Audited Cloud Services. European Quality Scheme for Global Usage.
More than 500 accredited professionals worldwide. Checklists for provider transparency and tender support. Assessment Tools for Quality Checks, Gap-Analysis and Audit purposes.
VIEW STREAM