---

FEATURED
Annual Activity Report
Our activity report for the past year is here and now you can explore all our past actions or see the goals set for 2018. If you are interested in checking what EuroCloud has prepared for next, you can browse the report in the link below.
Latest publications
#20 - Cloud Brokerage
Introduction to the concept, its business model, the associated challenges and their potential solutions.
The following article represents the first part of a three-part series on cloud service certifications and personal certifications in the area of cloud computing along with their importance and areas of application, with a focus on EuroCloud StarAudit.
This first part deals with the topic of cloud brokerage, covering the definition of terms, various business models and challenges of cloud brokers and their approaches to solutions.
The second article discusses the need for and business case of cloud service certifications as well as the difference between certifications and quality seals or attestations. It also includes a market overview featuring basic descriptions of the individual certifications and selected or publicly accessible requirement catalogues. These catalogues are then compared to the requirement catalogue of the EuroCloud StarAudit certification.
The third and last article deals with the importance and significance of personal certifications and presents the StarAudit Academy, its individual accreditations and their added value.
The aim of this series of articles is to raise awareness and demonstrate the need for and undeniable benefits of cloud service certifications such as EuroCloud StarAudit.
This guideline was created over the course of more than one year in a cooperative process between EuroCloud and the author Mr. Norbert Fesel, whom I wish to thank for the efforts.
I hope that you enjoy reading this guideline and can benefit from it in your day-to-day work.
#19 - Security analysis of a cloud backup service based on a smart site failover
TECHNICAL STUDY
Authors: Kamil Glowinski, Andreas Krawinkler, Christian Gossmann (Cloud Computing Engineering, Fachhochschule Burgenland)
The opportunities in the cloud computing sector are characterized by rapid growth. This development is based on manyfold causes from both a technical and monetary point of view. Cloud solutions have become important competitive factors in the hosting industry and data center operators. The growing supply of cloud providers and their quality also increases the pressure on on-premises data centers, which inevitably causes many IT departments to be compared and measured against external cloud providers.
Cloud computing offers companies many new opportunities, but at the same time presents them with new challenges. Today, many decision makers of medium-sized and large companies consider cloud services to be important and necessary in order to optimize their own business processes and to be future-proof and competitive. In many cases, the question of data security and compliance is asked in this context and triggers uncertainty and discomfort in the participants.
This document focuses on the backup, failover, and recovery of a virtual component (server) to a cloud service provider, and considers primarily the security aspect of interfaces, as well as any weaknesses and risks of such solutions. In the case of specific application, the example of the challenge of such an endeavor is shown and an attempt is made to clarify the resulting challenges and risks.
#18 - The Power of the Cloud
Mitigate the risks and embrace the opportunities
Cloud computing is not only driving digital transformation across the public and private sectors today, it's also the engine behind the Internet of Things (IoT). Keeping up with the pace of change, many businesses have integrated cloud-based solutions to remain competitive, while others are just getting started. Nevertheless, there's still a reluctance among senior decision makers to fully embrace cloud technology. Executives worry about cyber security, data privacy, third-party risk posed by cloud providers and crossborder data transfer risks.
This paper shines some light on these key risks and concerns so that you can make appropriate and riskaware choices when considering cloud computing services. You'll find the white paper offers insight into: cloud security risk; data privacy and cross-border compliance issues; and certification to mitigate third-party risk.
By outlining the risks and concerns of the various forms of cloud computing, the white paper provides you with a better understanding of the key issues to address when considering the adoption of cloud services. This white paper was created in a cooperative process between EuroCloud Switzerland, Glenfis and the various experts from KPMG Switzerland: Reto Grubenmann, Dr. Matthias Bossardt, Prafull Sharma, Michael Nordhoff, Reto Mathys, Saner Çelebi and Nienke Meester. Special thanks go out to Reto Grubenmann from KPMG Switzerland, who with great personal commitment, assumed the leading role in terms of content – elaborating every detail over several sessions with me.
We hope you'll find the content useful on your journey to successfully integrating cloud solutions and transforming your enterprise.
Zurich, April 2018
#17 - Evaluation of Serverless Computing Solutions SLA Management
Evaluation of Serverless computing solutions SLA Management under the aspects of ISO/IEC 19086-1:2016
As Stephen Hawking said, we are all now connected by the Internet, like neurons in a giant brain. Since the introduction of Internet, technology improved and formed new industries by dramatically changing how people communicate, interact and access information. Since Amazon launched its Elastic Compute Cloud (EC2) service, back in 2006 the term cloud computing started to involve in commercial areas. Part of the cloud motion is the introduction of Serverless computing known as Function-as-a-Service (FaaS). Nevertheless, providing or using cloud services makes it necessary to deliver or rely on a formal framework to guarantee a certain quality of service. Especially new emerging cloud services often lack appropriate service levels or terms of service. Serverless computing is one of the latest products on the market; therefore, it is an
interesting topic to assess Serverless computing solutions of major Cloud Service Providers in terms of cloud service level agreement and management. The evaluation of Serverless computing solutions in this paper will follow the criteria given by the latest version of ISO/IEC 19086-1:2016 "Cloud computing service level agreement (SLA) framework".
#01 - Cloud & Data Protection. The Cloud Privacy Check (CPC)
Jens Eckhardt, Tobias Höllwarth, Christian Laux, Clemens Thiele
June 2017, Vienna, Düsseldorf, Zurich, Salzburg
Cloud computing has become an essential element of the IT sourcing strategy for many companies.
IT, legal and procurement staff in these companies are therefore faced with the fact that comprehensive know-how in many areas — not only in technology — is now necessary if cloud services are to be used responsibly, economically and in a way that is legally compliant with the locally applicable regulation frameworks.
The strategically planned introduction and use of cloud services inevitably requires the topic of data protection to be taken into consideration from the very beginning. For with the use of cloud services, data — and in particular personal data — are transmitted to third parties for processing.
The European General Data Protection Regulation (GDPR) that will become binding in all EU countries on 25 May 2018 establishes fundamental and modern technical, economic and legal framework conditions. With it, the EU is sending a clear and globally recognisable signal showing how a society can react to quickly developing technical possibilities and their consequences for the people within it. The resulting challenges for providers and users of modern IT services alike should not be underestimated, and to prepare for these challenges ahead of time is a must.
The Cloud Privacy Check (CPC) is one element of the stream "Cloud Know-how" launched by EuroCloud Europe to present a seemingly complex topic in a way that is understandable to the affected parties and describe suitable and practicable courses of action.
The CPC does not replace legal expertise, but it structures and simplifies a complex subject without the loss of essential information. The CPC organises the questions asked by cloud users that cloud providers need to answer in order to make data protection in the context of the use of cloud services transparent and comprehensible, a further fundamental requirement of the General Data Protection Regulation (Art. 5 GDPR).
The Cloud Privacy Check was developed by the authors and verified within the European CPC Network, a network of lawyers. It is the result of a cooperation between law offices in around 30 countries. The information provided here, i.e. the CPC itself and the individual country reports, can also be downloaded from the CPC website: cloudprivacycheck.eu
#14 - Cloud and Annual Accounts
Guideline for Accountants, Auditors, and Staff in Finance, IT and Revision of Companies Subject to Statutory Audit
Mag. Markus Ramoser, Dr. Tobias Höllwarth, Jörg Asma, Manfred Scholz
This guideline is intended for accountants and auditors as well for staff in the Accounting/Finance, IT and Internal Revision departments (CFOs, CIOs, IT Managers, Heads of Internal Revision) of companies subject to statutory audit.
The point of departure for this guideline is the irrefutable fact that companies are increasingly using cloud services. As soon as such services have a certain influence on the accounting processes and numbers, and can therefore affect annual accounts, they also need to be taken into consideration during auditing of the annual accounts by an auditor.
This represents a significant challenge for all involved persons — for the cloud customer, i.e. the company whose annual accounts the auditor is reviewing, as well as for the auditor.
The aim of this document is to describe the framework conditions for the use of cloud services in regard to annual accounts and the resulting requirements, and present possible solution approaches.
This guideline was created over the course of more than one year in a cooperative process between EuroCloud and the authors Markus Ramoser, Jörg Asma and Manfred Scholz, whom I wish to thank for their efforts. Special thanks go out to Markus Ramoser of PwC Austria, who assumed the leading role in terms of content and elaborated every detail in many sessions with me and with great personal commitment.
I hope that you enjoy reading this guideline and can benefit from it in your day-to-day work.
Vienna, June 2017
Dr. Tobias Höllwarth
Latest News
---
Partners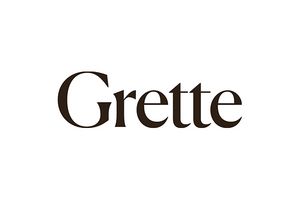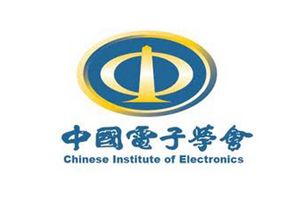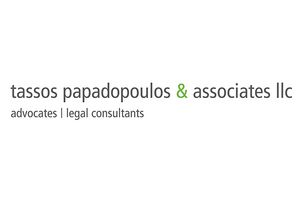 Tassos Papadopoulos & Associates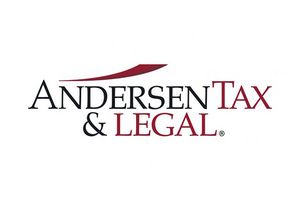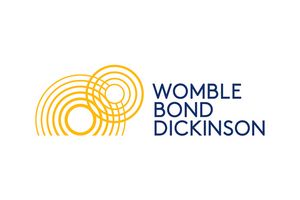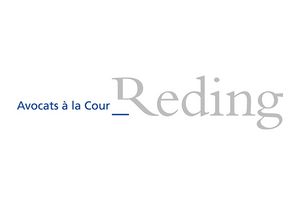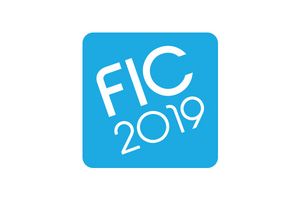 International Cybersecurity Forum 2019